If you're looking for a VO with a professional home studio, fast turnaround times, and is always smiling? Then, I'm your gal!

My specialty is delivering a warm, friendly sound that is more like your best friend, the girl-next-door, or an approachable, confident lady-boss rather than the stereotypical announcer.

I have experience doing it all, from animation and video games, to corporate commercials, informative e-learning narrations, small-business promos, and more.
I bring my background in classical/musical theatre and improv comedy to every character, story, narration, and commercial, and love bringing your words to life!
My home studio setup is A Rode N1 mic with a metal pop filter, Scarlett Solo Interface, Reaper/Adobe Audition/Audacity, and Izotope's RX Standard for audio editing, so you know you'll always get a clean, crisp, beautiful sound! 
Head over to my
Voice Over
 page to hear my demos and other examples of my work, and thanks again for visiting!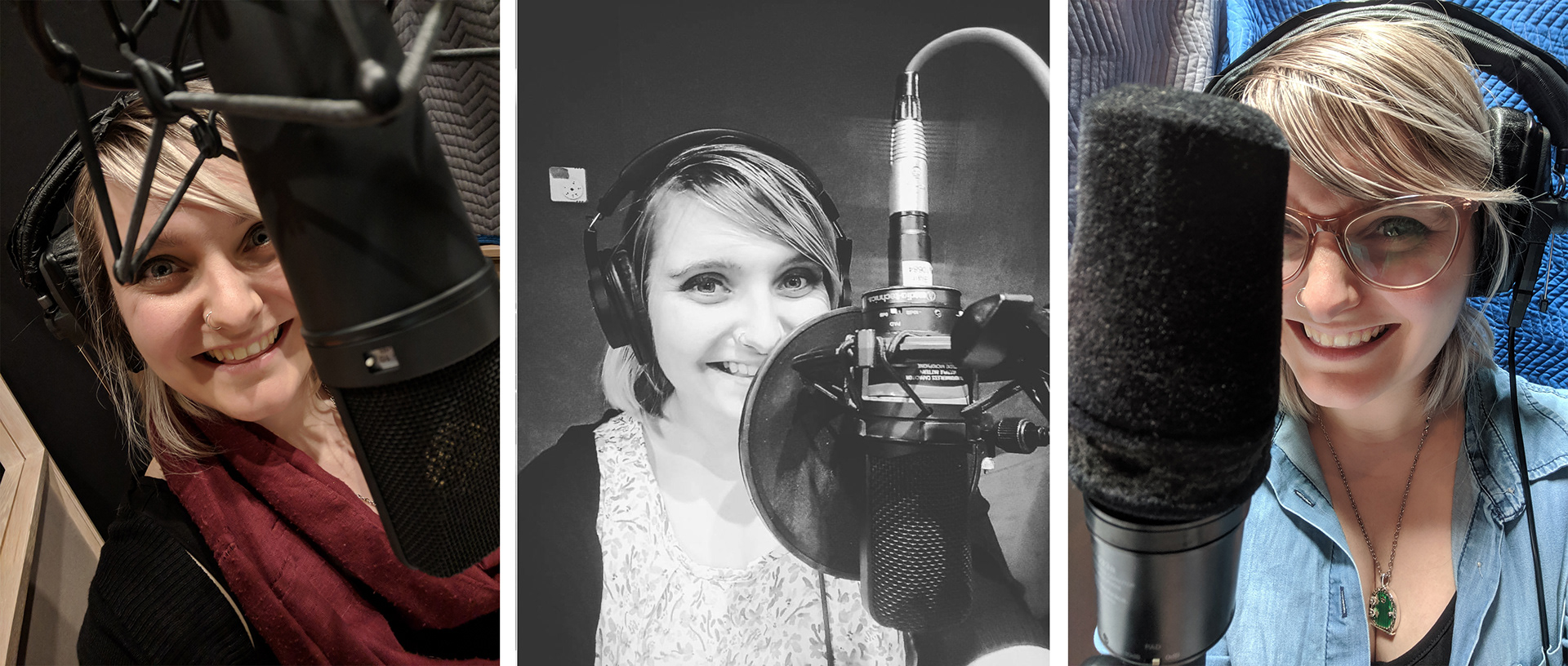 Let's make great stories together!